Kodi Repo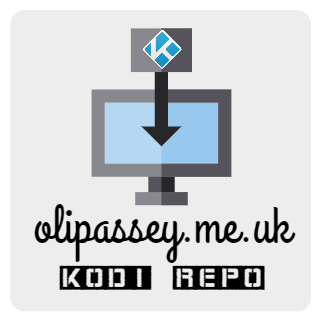 I currently host a Kodi Repo of Addons - most of them are public use Addons but some have no public value, click below for more information, enjoy!
The repo is hosted on GitHub here & you should download the repository.olipassey.zip file, and install it in Kodi using the steps below.
Addons > Install from Zip > Navigate to the above file you just downloaded
Addons > Install from Repository > olipassey's repo
*If you are using Kodi17 you may need to allow installation from unknown sources in Settings > System Settings > Add Ons - Check the "Unknown Sources" option.
[Releases]
LowerThird - Notifications a la 24hr rolling news channels
Black Hat - Videos from the annual conferences across the US, UK & Asia
DEF CON Talks - Videos from the annual hacking conference in Las Vegas
London Live - London, UK based Freeview TV Channel
RinseFM - London, UK based Urban Radio Station
Kiss FM - London, UK based Pop Radio Station
[Addons also in the repo but of little use to the public currently]
WNHQ - Drum n Bass & UK Hardcore Digital Record Label.
olipassey.me.uk VidRepo - Private Use / Development Addon
VidScraper2 - WIP / Private Use / Development Addon
FOEewni - WIP / Not available for auto-install yet